5,56x45
7,5mm Nagant
38 Special
9x19
&nbsp Ball
&nbsp -Box
&nbsp Tracer
&nbsp -Box
&nbsp Blank
&nbsp -Box
&nbsp Inert
&nbsp Box
&nbsp Training
&nbsp -Box
&nbsp High Pressure
&nbsp Pack test
&nbsp All
9x20
6,5x55
7,62x51
7,62x54R
8x58RD
8x57 IS
8x63
Jarmann
11x17
45 ACP
11mm Pin fire
12,7 Remington
12,7x99
13x92R
13,2x99
Experimental ammunition
Commercial ammunition
Special purpose
9x19


IDnumber: 287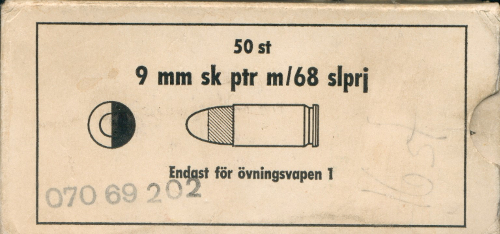 This ammunition is intended only for the training weapons system 1 for the recoilless Pskott m/68 (miniman). It is produced in Karlsborgs ammunitions fabrik in 1969.
IDnumber: 205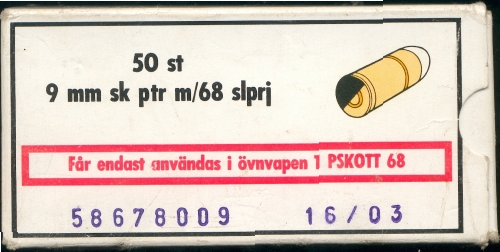 This is a tracer training ammunition for övningsvapen 1 for the Pskott m/68. This box is produced by factory 586, Hirtenberger in Austria in 1978.
The box has a drawer in white styrofoam.
IDnumber: 286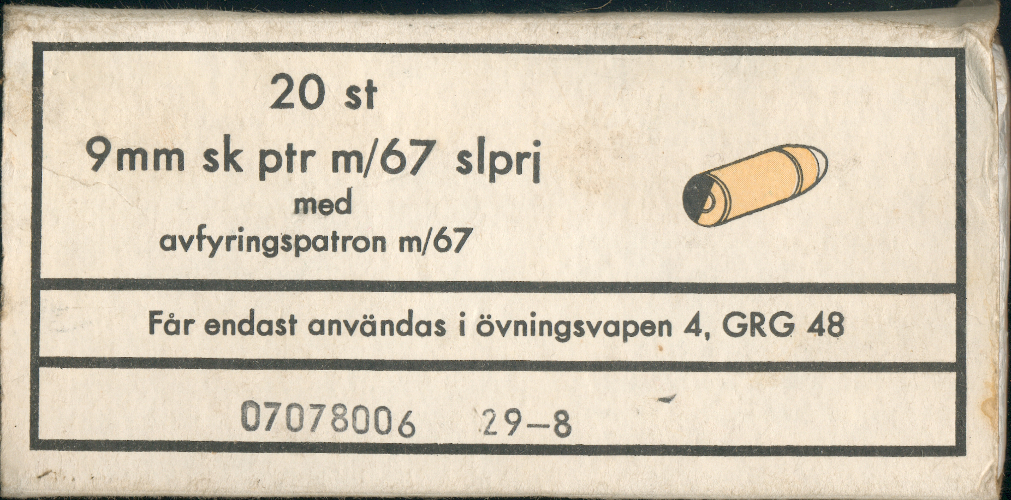 The tracer m/68 is originally produced in Austria, this is the m/68 B and it is produced in Sweden, and this box is produced in Karlsborgs ammunitionsfabrik in 1984.
IDnumber: 288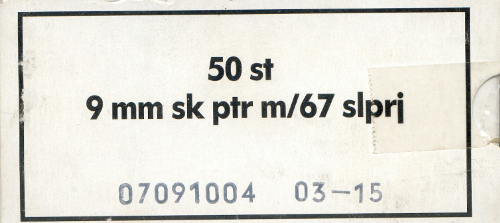 This tracer round is for the use in the GRG m/48 training system. It is produced in Karlsborg ammunitionsfabrik in 1991.
---

Copyright © 2000 Chris
The Swedish military ammunition site

Pcs published: 4